I still haven't taken pictures of this year's gingerbread houses, so I'll start with last year's. We take our gingerbread houses very seriously. This is one of the many reasons why I love my family.
Darin made a space shuttle getting sucked into a black hole.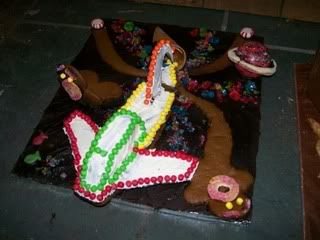 Io made a giant gingerbread robot attacking some villagers.
I made a tribute to the giant squid found off the coast of Japan.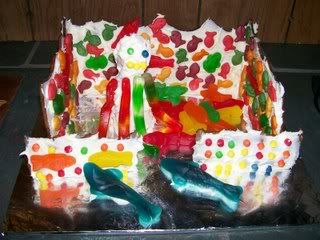 We use the gingerbread cookie cutout recipe from the Better Homes and Gardens cookbook and the candy is collected from various grocery stores.
Book #2
The Mystery of the Blue Train
by Agatha Christie.
I loved Agatha Christie books when I was a kid, and I started rereading them right before summer. This is a good one, but not one of the greats. (It stars Hercule Poirot. I like him a great deal more than Christie did. He makes me happy.)