This year's gingerbread houses (these pictures are not so great.):
Darin made a drive in theatre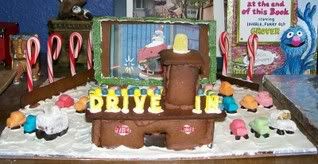 Io made a doll house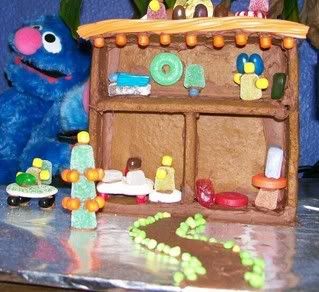 I decorated a wine box. I like wine.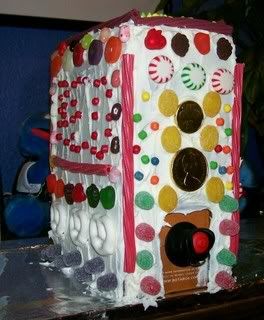 You may notice a Grover theme in all of the pictures. He's kind of the main decorating touch in my Belfair house. I love him because he is both horribly rude and totally loving.