My goal this week is to sew 5 tops. I have them all cut out and ready to go. We will be going to Hawaii in about 2 weeks for 2 weeks and I need something a little more tropical than what is standard here in Seattle.
An earlier project is the Amy Butler Anna Tunic, which I love on other people and only kind of like on me.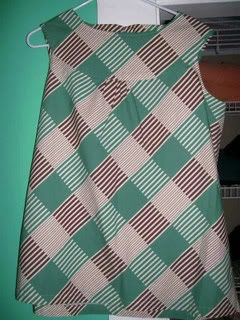 It looks Okay on me, but it looked worse before I adjusted the Yoke. The original pattern has these little wings that go over the top of my arms, but they just weren't that flattering on me, so I folded them over and sewed them down. Solved that little problem.
On the art front, I have been working on paper cuts which have been a lot of fun. Here is my first one. Nothing too earth shattering, but enjoyable none the less.